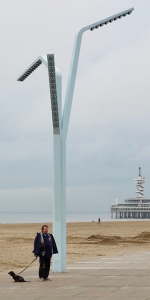 Artificial Intelligence is not a hype. After a slow start in the 20th century, we now see more and more applications of AI, particularly indoors (robot vacuum cleaners, smart installations for climate control) and our personal space (bio-sensors). In the outdoor space, AI is seen much less often, but the technical infrastructure is developing rapidly and new possibilities emerge. We investigated which innovations can be realised with AI in the public outdoor environment.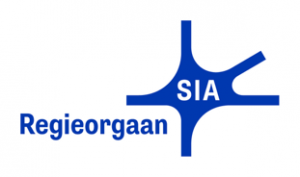 The project was made possible with a KIEM-subsidy from Regieorgaan SIA.
In this research project, we collaborated with Smart The Hague and a number of creative entrepreneurs in The Hague. The project ran from Nov. 1, 2017 until Oct. 31, 2018. It delivered many insights and two prototypes, and was flanked by numerous student projects that yielded both research results and design concepts. In Dutch, you can read all about it the final report of the project.
Context: Living Lab Scheveningen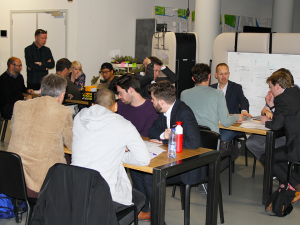 The Municipality of The Hague has the intention to create a so-called Smart City Infrastructure in the Scheveningen neighbourhood, together with a private consortium. This infrastructure will consist of "Smart City Hubs" – smart light poles – that contain wireless network and sensor technology. Organisations and companies can use this network to offer new, smart services in the domain of, for example, traffic management, air quality, security, and commercial and informative services.
The municipality aims to use this new, open infrastructure to create opportunities for optimising the use of urban spaces, but also to create a bottom-up development of informative services and community activities. By offering an advanced technological platform, it aims to stimulate societal engagement and active participation of citizens and local entrepreneurs and organisations. It is essential that the Smart City Infrastructure is well prepare for such wide and open access.
Research: AI in the Smart City Infrastructure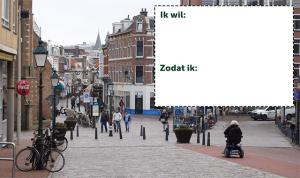 How can new systems and services support Smart Citizenship, using the combination of Artificial Intelligence and Smart City Infrastructure? What needs and preferences do citizens and authorities have? What opportunities for innovation are there for creative entrepreneurs?
Our research questions were:
What could 'Smart Citizenship' mean for citizens and what advantages can it bring them?
What 'smart' services in public spaces can enrich citizens' lives, what are explicit and implicit needs?
Which technical solutions of AI can be used in public spaces and what does this require from the infrastructure?
What are promising technologies to innovate with AI in public spaces?
Which concepts and business models offer opportunities for create entrepreneurs, using AI in public spaces?
All insights and results are reported, in Dutch, in the final project report. You can find more about the municipality's Smart City plans at www.denhaag.nl and futureproofthehague.com.
Artificial Intelligence in Public Spaces