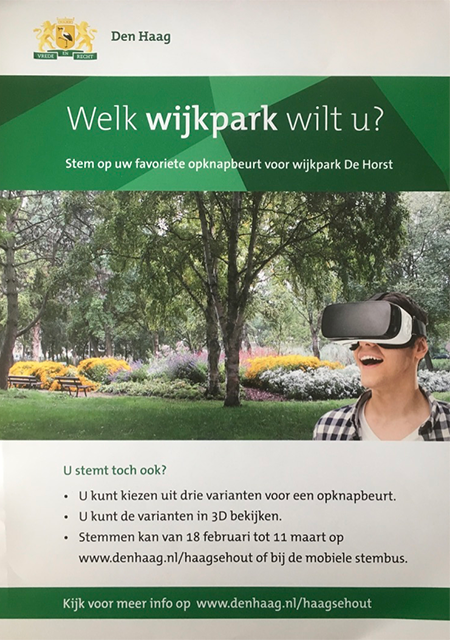 The research group Civic Technology at The Hague University of Applied Sciences develops knowledge on designing and applying interactive technology that constructively contributes to society, in areas such as democracy, citizen participation, smart city development, community-building, and social media. The research domain includes Smart City, but focuses on Smart Citizen solutions that empower people in their role of citizen.
In a functional society, individual thinking and acting must relate to public values in a community. Technology can play a catalysing and mediating role here, e.g., with new means for community-building and for collaboration of citizens and governments in mutual participation. Important aspects are equality, inclusivity, deliberation, dialogue, and democracy, but also creativity, openness, and transparency.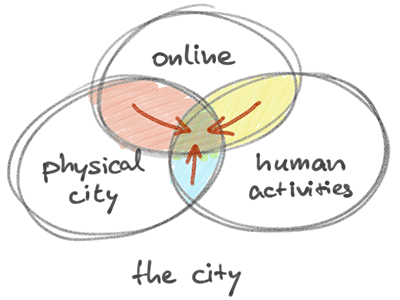 The intersection between the physical city, human relations, and online activities is an exciting locus for innovation: how can we use technologies such as big data, artificial intelligence, and online media to rediscover the city as a place for creating meaningful relations and fostering shared values?
The research challenge for this group is, departing from a knowledge base in technology and application domains, to generate knowledge on designing interactive applications and user experiences that aim for an optimally constructive effect in society and for individual citizens. Our method is research through design – we create and evaluate innovations by exploring design spaces, studying their effectiveness, and optimising solutions.
This translates into three research lines:
Civic Media & Citizen Participation
Civic Media allow citizens to participate in public decision-making and debating on public issues. We design and evaluate means and media to stimulate and facilitate citizens to do this.
Smart Technology in Public Spaces
Sensor technology and artificial intelligence already enhance our homes and private space. We explore the possibilities for meaningful application of this technology in public spaces.
Technology-Transitions in Society
New technologies tend to have a disrupting effect in society. The uptake of social media, for example, has led to changes in public social behaviour. This societal struggle with new technologies is a design challenge in itself and requires research to generate essential design knowledge.